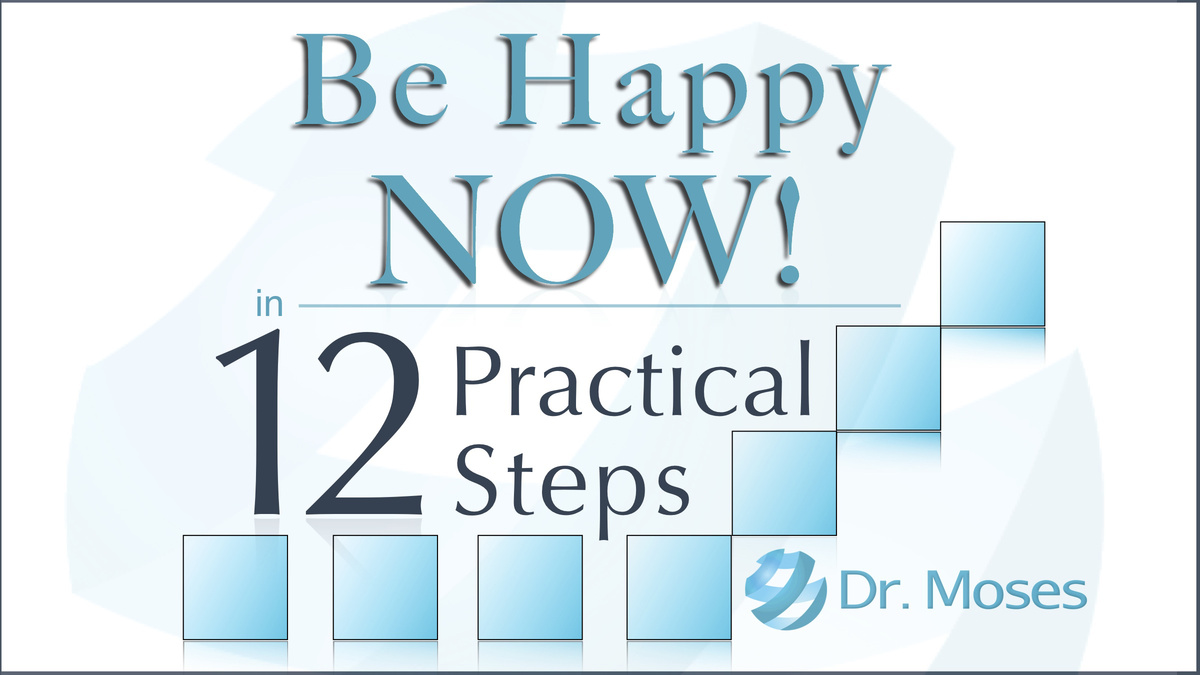 Be Happy, Now! in 12 Practical Steps is a complete course in Loving Mindfulness, based on Infinite Divine Happy Love!
Here I will show you, step by step, how to actually and really BE happy, physically, mentally, emotionally and spiritually!
It is the realistic, actual step by step instructions and psycho-physical strategies for balancing your physical body with Life-Energy, clearing your running mind, stabilizing your emotions, and opening your Heart to Divine Love.
To learn more about this program or to purchase, click here.
With happy love,
Dr. Moses.