Why you should hire Dr. Moses to speak at your conference
The attention span of our society is shrinking by the minute! Dr. Moses will capture the attention of your audience:
As an experienced physician and mindfulness expert, he brings a unique combination of medicine, spirituality, and creativity that leaves audiences refreshed, inspired, and encouraged.
Audiences can feel his heart-true compassion for them and his explosive passion for helping others.
He will engage the audience with practical exercises during the presentation or workshop.
His improvisational background leaves room for surprises and laughs, be it an improvised joke or a made up song on the ukulele!
Combining playing the ukulele or piano with singing, improvisation, and comedy, the audience will feel deeply, learn, and laugh, while being wonderfully entertained.
Dr. Moses Nasser is a practicing osteopathic family physician and medical director. He is a creator of spiritual guided meditations, an expert in meditation and mindfulness, a professional speaker and entertainer, spiritual life coach, comedic improviser, composer, and musician, playing multiple instruments, including the piano, ukulele, and didgeridoo.
Dr. Moses is a human being who is passionate about changing the world through practical spirituality. He is here to help you overcome stress and be happy, again, from that deep root place. His meditations and educational programs are based on living a life of ego-transcending spirituality, responsibility, and Love. Being willing to transcend the ego, or the seperate-and-unhappy-individual-self, is the only way to living a truly happy and sane life.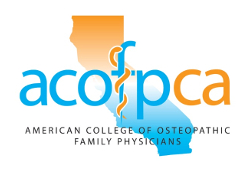 CME Conference Speaker
ACOFP-CA 2016 Conference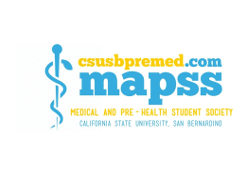 Keynote Speaker at the CSUSB
Pre-Med/Pre-Health Conference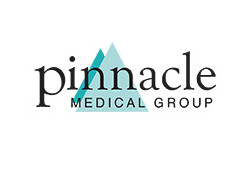 Keynote Speaker for Pinnacle Medical Group Customer Service
Keynote Presentations & Workshops
1

One-Minute Mindfulness Techniques to Overcome Stress

Everyone is stressed, no doubt about it! In this presentation or workshop, we will learn:
The multiple benefits of mindfulness practices
How to breathe correctly to optimize oxygenation and relaxation
We will go through 12 guided mindfulness exercises that will be learned and experienced during the presentation or workshop, and can be easily "taken home" for continued use and for teaching/sharing with others
Bonus: Ask about our One-Minute Mindfulness poster!
2

Why Should I Follow My Deepest-Heart-Purpose?

Every day I see mothers who are overwhelmed with work and children, fathers who resort to alcohol or TV while family life suffers, and teens, tweens and children consumed by their electronic devices.

The kicker: They are amazing human beings, and I can see their unfathomable potential.

In this keynote presentation, I will:
Teach the audience to understand themselves as infinitely creative beings.
Unearth the audience's deep, inner creative potential energy.
Motivate the audience to find and take action upon their own personal deepest-heart-purpose.
Identify and overcome each person's fears that prevent their personal creative bloom.
Create crystal clarity about individual responsibility in constantly choosing to "do the work."
Offer simple, practical, do-able solutions to get started living your deepest-heart-purpose immediately.
3

You Can Change The World

How does one change the world? Do you have to be a multi-billionaire? Do you have to travel to the far ends of the earth, or of outer space?

As a healthcare practitioner, I know that when I help one child breathe better after a breathing treatment, I changed the world. The responsibility lies within every one of us to simply offer heart-true compassion and service to those around us.

In this powerful presentation geared towards pre-med, pre-health and health care practitioners, I will:
Challenge the listener's resolve to help others.
Enlighten the audience to the reality of our patients' brokenness.
Expand their capacity for compassion.
Challenge the audience to connect with their patients on a deep-heart level.
Address and melt away the pre-conception that we need to be  calloused, or that being calloused is a normal development for health care practitioners.
Teach how and why we need to create undistracted "sacred space" for our patients and for those around us.
Show the practical tools needed to "find your passion," including tools such as the arts and mentorship, to cultivate the creative side which fuels compassionate care in the workplace and in the world.
Inspire the audience to get involved in the community now, whether as students or in practice, with practical tools to do so.
4

Workshop: How To Study

When I was a student, the only distractions were a slow internet connection and other people! (We didn't have a TV in college). Today we have fast computers, mobile phones, text messages, email, YouTube, Facebook… the list is endless.

In this workshop, you will learn:
Scheduling and planning
Taking breaks
Studying in groups, and it's effects on present and future success and on networking
Respecting your body and bodily rhythms
How and why to eliminate distractions, especially mobile phones and internet, with practical strategies to do so
The importance of recreation and relationships
5

Stress-Free Goal Setting Strategies

Many of us think of goal setting as a process that is distracting and brings us out of the joy of living in the moment. In this presentation or workshop, we will learn how goal-setting can actually be a discipline that creates freedom and eliminates stress, if done correctly.
6

Mind-Body Healing: A Review

Is there any evidence that changing your thoughts can change the physiological reactions in your brain and your body? Yes!

In this presentation, we will:
Review the available evidence regarding mind-body healing, meditation, mindfulness and guided imagery, and it's effects on physiological systems and diseases like mental disorders, chronic pain, Alzheimer's Disease, and chronic inflammatory conditions.
Introduce practical mindfulness strategies for immediate use by the audience.
Provide continued resources that can be easily used by healthcare practitioners, patients and caregivers.
7

Your Presentation Here!

Who is your audience? What message are you trying to give? Let me know, and I will build a presentation that will powerfully deliver your message while entertaining your audience. 🙂
Speaking Testimonials
1.    "Dr. Moses Nasser's keynote and workshop were inspiring and enlightening in a unique way. He used a combination of comical and heartfelt experiences to help us realize the unknown aspects of the medical field and the importance of taking the time to connect with people because at times that is what matters most.
"He showed me that people walk through their days burdened by stress but are unable to find help because we won't communicate with one another.
"He asked me after his workshop, 'When does your life start?' My reply to his question was immediate in that I said my life would begin once I graduated medical school and started a family. He then replied by telling me that although those aspects of life are beautiful, my life right now is also a beautiful time that should be cherished along with every other moment of life.  As a pre medical student, I often forget to enjoy life. With the help of Dr. Moses, I realized the value of these moments and the importance of taking the time to smell the roses.
"His keynote and workshop showed me while being a doctor is a great avenue to help others, it is never too early to start helping not only others, but ourselves as well.
"Dr. Moses helped me realize the importance of enjoying every moment of life possible."
Taj Rai, Cal State University San Bernardino
Pre-Medical and Pre-Health Conference
2.     "As the keynote speaker for the 4th Annual Pre Medical and Pre Health Conference, Dr. Moses Nasser presented his passion for healing people through love and compassion. His keynote speech allowed me to reflect on my own desire to heal and how willing I was to take action now to achieve my goals.
"I also had the opportunity to attend his workshop where I was able to better understand how to manage my time efficiently as well as set time aside to journal and allow space for creativity.
"Meeting Dr. Moses has allowed me to not only learn more about the medical profession but also discover the true reason why I want to become a physician: love."
Jackeline Barajas, Cal State University San Bernardino
Pre-Medical and Pre-Health Conference
3.
"Doctor Moses,
"After being one of your audience, listening to you during both your keynote and workshop, I'd like to thank you for strengthening my mindset in reaching for my goals. I'm a first year freshman at Cal State University, San Bernardino.
"So far my experience has been overwhelming and getting to hear you speak encouraged me to keep aiming for my goals through any obstacles given.
"I myself, and other students who I have acquainted with during the Pre-Health Conference appreciate your energy and positive character.
"We all believe you represent an amazing role model for all future physicians."
Liza Ramilo, Cal State University San Bernardino
Pre-Medical and Pre-Health Conference
4.
"In January of 2016 I attended the Pre Medical Pre Health Conference at CSUSB where I had the pleasure of listening to a great keynote speech given by Dr. Moses Nasser.
"The first thing that caught my attention was his energy, he had great stage presents and I could feel how excited he was to share his message with us. I instantly felt connected to Dr. Moses because he began his speech by giving us a story about a subject that everyone holds dear to their hearts, family.
"One of Dr. Moses' main messages was to not be afraid to open your heart and be willing to connect with others, and this is exactly what he did throughout his entire speech. He connected with myself and the audience through family, hobbies, addressing fears and giving advice on how to reach our goals.
"Dr. Moses did a great job of getting the audience involved by asking us questions and getting us out of our chairs. He also brought humor to a career that sometimes is taken too seriously.
"It was refreshing to see a physician that had such great speaking skills and had not been hardened by the career that has hardened so many.
"During the workshop that Dr. Moses led he shared insightful tips and why it is important to respect your body as well as your brain.
"Dr. Moses did a great job of utilizing all his talents; public speaking, improv, playing the ukulele and his experience as a physician to share his message and inspire pre-health students.
"Thank you for the inspiration Dr. Moses, I hope to listen to you speak again soon."
Sincerely,
Myra Gutierrez
A note from Dr. Moses
Here's the thing: I'm here to help.
People are broken.
I see it every day, everywhere.
We are confused about what happiness really is.
Society has convinced us that happiness comes from buying more things, credit cards, new cars, cell phones, and being as productive as possible.
These things are great- for the corporations who make money off of us.
The rest of us are overworked, overstressed, constantly distracted by technology, and unaware of our deepest purpose or our native spiritual condition. We are asleep.
The only way out is up. Up, and out of the "self," the ego, the heart collapsed and the inward peering self-mind unable to look away from itself.
So how does that happen?
Well, it's not a simple one word answer, and that's the truth. It's a combination of true knowledge, consideration and application of that knowledge, and the spiritual disciplines. All of this leads to the transcendence of the ego, overcoming stress and being happy.
My method with you is "Practical Spirituality." It's realistic and do-able.
My primary means are the Spiritual Guided Meditations and programs I create.
I'm here to help.
With love,
Dr. Moses.
Professional Bio
Dr. Moses Nasser is a human being who is passionate about changing the world through "practical spirituality." He is here to help you overcome stress and be happy, again, from that deep root place. His most powerful tools are the Spiritual Guided Meditations he creates.
His meditations and educational programs are based on living a life of ego-transcending spirituality, responsibility, and Love. Being willing to transcend the ego (or the separate-and-unhappy-individual-self) is the only way to living a truly happy and sane life.
Dr. Moses is a professional speaker, spiritual life coach, improviser, and musician. He is a licensed & board certified osteopathic family physician, practicing medicine as a medical director and urgent care physician in Southern California.
He currently lives close enough to Los Angeles to meet with comedians, create new projects and refine his craft. He and his wife have three adorable children.
Credentials
Dr. Moses Nasser studied physiological sciences at UCLA and went on to Western University of Health Sciences in Pomona to study osteopathic medicine. He is a licensed and board certified osteopathic family physician.
Dr. Moses' background includes family medicine, urgent care medicine, osteopathic manipulation, natural healing, craniosacral therapy, mind-body healing, spiritual guided meditation and spiritual life coaching.
Dr. Moses' artistic studies include comedic improvisation, acting, composition and music theory, and multiple instruments, including the piano, didgeridoo and ukulele.
Dr. Moses is passionate about teaching "practical spirituality" through writing, speaking and the arts. He is a creator of Spiritual Guided Meditations and educational programs. He is a professional speaker and a spiritual life coach.
To learn more about Dr. Moses and get a free guided meditation for chakra balancing, visit www.DoctorMoses.com.